Expert Glove Makers for Over 30 Years
Trusted Glove Manufacturer: 30+ Years of Crafting Premium Quality Gloves in Our State-of-the-Art Factory.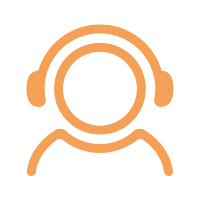 Professional Service
Benefit from our expert, timely service, catering to your industrial glove requirements seamlessly.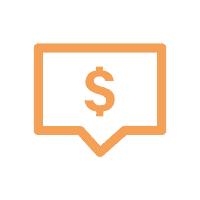 Competitive Price
Experience exceptional value with our competitively priced industrial gloves, tailored to fit your budget.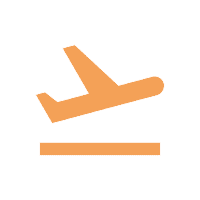 Fast Delivery
Experience rapid delivery utilizing air transport and China Railway Express for expedited logistics.
Complete Wholesale Rubber Glove Solutions
Our company offers complete wholesale rubber glove solutions, designed to meet your unique requirements. With years of industry experience, we take pride in our ability to manufacture a wide variety of rubber gloves to the highest standards of quality and performance. Additionally, we also built a new production base to produce disposable gloves in 2020. Whether you are looking for a specific type of glove or require a custom solution, we are committed to providing you with comprehensive support and service from start to finish.
Our wide range of products includes reusable and disposable gloves for industrial, medical, food processing, and household use. 
Lightweight, providing protection against dirt, mild household chemicals, and other everyday hazards.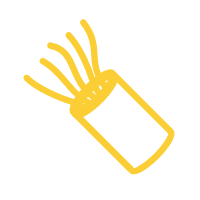 Meet strict hygiene and safety standards, featuring a smooth, non-porous surface, resists contamination.
Thicker and more durable than other types of gloves, providing protection against cuts, abrasions, and impact.
Chemical Resistant Gloves
Withstand exposure to a wide range of hazardous chemicals, including acids, solvents, and corrosives.
Morntrip offer a stable supply, on-time delivery, and have developed a reputation for high-quality gloves and reliable service through years of experience serving large orders and tenders.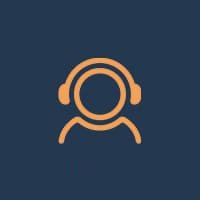 Services
Offer unique and tailored experiences that meet your specific needs.
Quality
Rigid quality control ensures every detail meets your specifications.
Storage
35,000 sq. ft. facility ensures capacity and on-time delivery.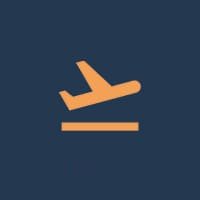 Shipping
Hold resource advantages in air freight and China-Europe Railway Express.
The process of placing an order for gloves typically involves the following steps: inquiry, quotation, sample confirmation, order confirmation, production and quality control.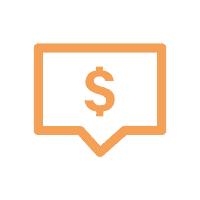 Inquiry & Quote
Customer provides inquiry details such as glove type, quantity, size, and other information.
Sample Confirmation
Produce and send glove samples for customer confirmation of quality and style.
Order Confirmation
Confirm the quotation, order details, and confirm the accuracy and feasibility of the order.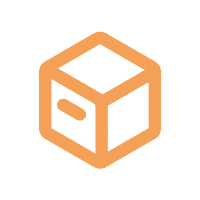 Production & QC
Proceed to the production and QC stage, ensuring fulfill customer requirements and quality standards.
The process for manufacturing rubber gloves involves dipping hand molds into release agents and liquid rubber, vibrating to create a wrinkled surface, manual cuff edge rolling, vulcanization, demolding, and subsequent steps like cleaning and packaging.
Dip into the release agent
Hand molds are dipped into an isolating solution after cleaning.
Dip into the liquid rubber pool
Dip into the glue pool, forming the first layer of rubber film.
Turn over the hand molds
Turn over the whole board, let the liquid rubber spread evenly on the hand molds.
Dip into the liquid rubber pool
Form the second layer of rubber film.
Dip into the liquid rubber pool
Vibrating to form a wrinkling surface.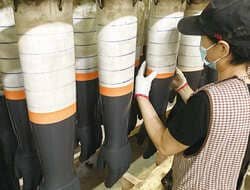 Manual cuff edge rolling
Roll the glove cuff edge by hand.
Vulcanization
The entire glove board is put into a vulcanization oven for curing.
Demolding
After manual demolding, the gloves undergo subsequent steps like cleaning, chlorination, and packaging.
Real customer reviews from all kinds of platforms and social media.
We've been procuring gloves from Morntrip for years. Their professionalism and dependable product quality are impressive. Ada consistently responds promptly, which is why we maintain our business relationship with them.
These chemical rubber gloves provide excellent protection, grip, and comfort for lab work. Durable and resistant to various chemicals. Morntrip team was very professional and helpful during the whole process. Highly recommended.
Three professional sales teams are on standby, to offer the best solution for you.